Rabbi Shmuel Reichman is an author, educator, speaker, and coach who has lectured internationally on topics of Torah thought, Jewish medical ethics, psychology, and leadership.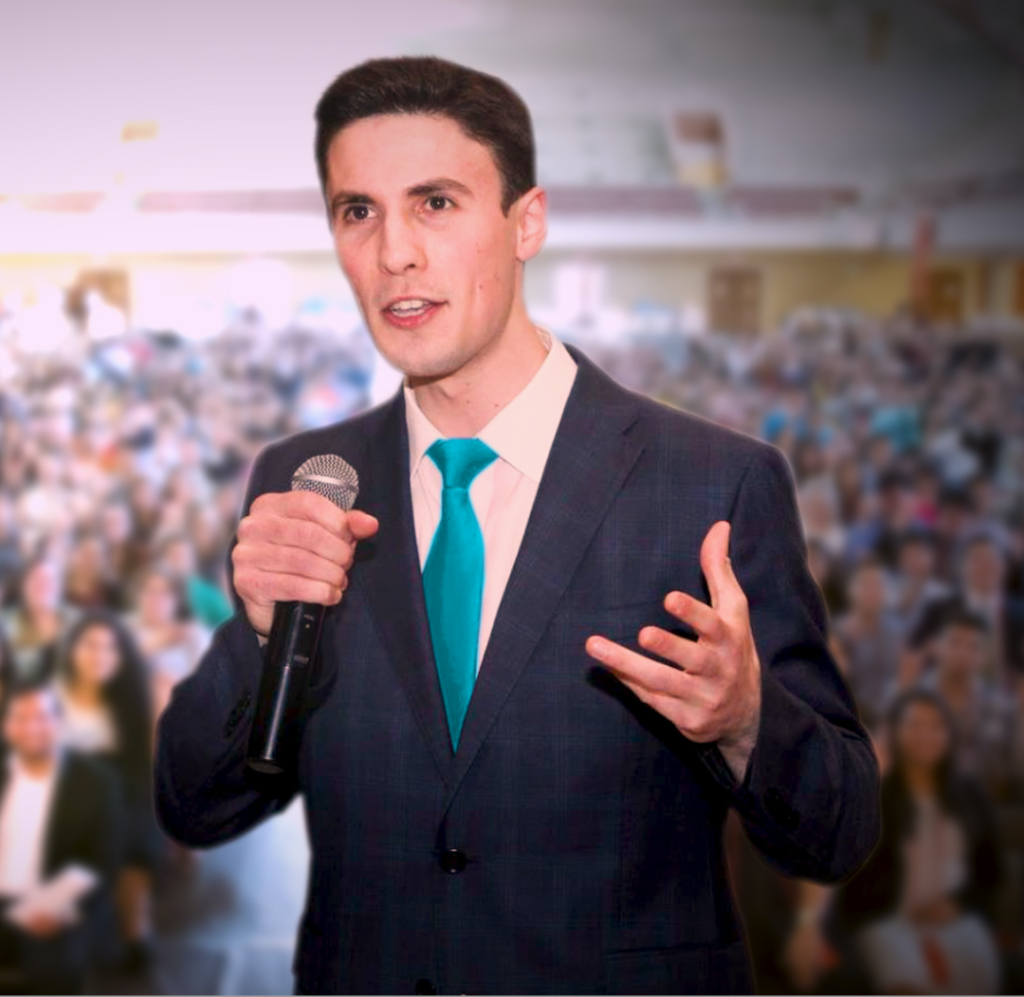 His new bestelling book, The Journey to Your Ultimate Self, serves as an inspiring gateway into deeper Jewish thought. He is also the founder and CEO of Self-Mastery Academy, the transformative online self-development course based on the principles of Torah, high-performance psychology, and leadership.
After receiving his BA from Yeshiva University, Rabbi Reichman received Semikha from RIETS, a Masters degree in Jewish Education from Azrieli, a Masters degree in Jewish Thought from Revel, and then spent a year studying at Harvard as an Ivy Plus Exchange Scholar. Rabbi Reichman currently lives in Chicago where he is pursuing a PhD at the University of Chicago.
Rabbi Reichman also holds a coaching certification in positive psychology from Robbins-Madanes Training, having received training from Tony Robbins and Cloe Madanes, world leaders in positive psychology. He has also spent time studying at The University of Chicago Booth School of Business.
Rabbi Reichman has spent his life researching psychology, spirituality, philosophy, and leadership. He has become a sought-after speaker, an in-demand coach, a popular writer, and a pioneer in the field of online education.
He has worked with incredible organizations such as Chazaq, TorahAnytime, Aish.com, OU, NCSY, JLI, Meaningful Minute, Jewish Workshops, Hidabroot, Just a Moment, and many others. His deep and inspiring lectures can also be found on YUTorah.org, TorahDownloads.com, and many other websites.
Rabbi Reichman's passion is spreading Jewish wisdom worldwide. His inspirational videos have reached hundreds of thousands of people and his online courses have revolutionized the way self-development is being taught.
His innovative speaking approach engages audiences of any size with interactive exercises, inspirational stories, and powerful ideas. Rabbi Reichman believes in the power of synthesizing inspiration with knowledge, realizing that people need to go through emotional and internal experiences in order to relate to and apply knowledge. He therefore ensures that his sessions are created with the audience at the center.
Rabbi Reichman is available to speak on any aspect of Jewish thought, self-development, high-performance, psychology, spirituality, or leadership.