Jeff Goldberg is the president and Lead Sales Trainer/Coach at Jeff Goldberg & Associates where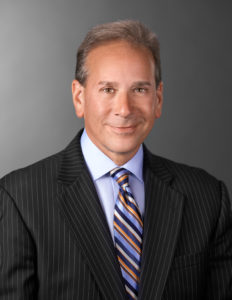 they're dedicated to helping individuals and organizations attain measurable and sustainable sales increases. He's an award-winning sales professional with over 4 decades of sales, sales management, training & coaching experience. Jeff is a previous member of the National Speaker's Association and has had the opportunity to teach, coach, mentor and speak internationally in front of tens of thousands of sales professionals, ranging from financially successful veterans to the most junior new hires in a diverse array of industries.
Goldberg is the co-author of two books: "Leverage Your Laziness!" and "How to Be Your Own Coach: Six Simple Questions for Achieving Your Goals!"
Jeff delivers powerful, high-energy speeches that draw on his years of experience as a performer in the theatre and stand-up comedy. He is relentlessly energetic and results-driven and injects humor, passion, and a strong dose of reality into all his programs. He has delivered speeches for clients such as State Farm, Aramark, Siemens, Newsday, Cisco, Citibank, Cablevision, and others representing nearly every commercial and industrial category.
Jeff speaks on anything sales or sales management-related, and can customize a talk for your audience. His standard topics include:
Leverage YOUR Laziness!

Motivate Yourself!
Sales is a Conversation
You SELL or You SUCK

The Sales Manager as Strategist, Trainer and Coach