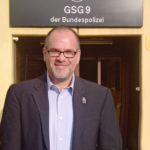 SAMUEL M. KATZ is an internationally recognized expert on Middle East security issues, international terrorism, and military special operations and counterterrorism. He has written over twenty books and hundreds of articles on the Arab-Israeli conflict, international counterterrorism, military and law enforcement special operations, and Palestinian and Islamic fundamentalist terror.
He is the New York Times bestselling co-author of Under Fire: The Untold Story of the Attack in Benghazi (St. Martin's Press, 2013); an excerpt from the book was featured in the August 2013 edition of Vanity Fair. His book The Ghost Warriors: Inside Israel's Undercover War on Suicide Terror covered Israel's undercover counterterrorist units and their role in stopping the suicide bombers in the second intifada and was published in February 2016 by Penguin-Random House/Berkley. He is the co-author of the National and Los Angeles Times bestselling Harpoon: Inside The Covert War against International Terrorism's Money Masters, published by Hachette Books in November 2017, and Beirut Rules: the Murder of a CIA Station Chief and Hezbollah's War against America published by PenguinRandom House/Berkley in October 2018.
Samuel Katz has written hundreds of articles for publications around the world, and he created several award-winning documentaries for television. He was the founder and editor-in-chief of Special Operations Report, a quarterly magazine dedicated to military and law enforcement special operations and counterterrorism.
Katz has been a guest on Fox News, MSNBC, ABC News, CNN, al-Jazeera America, and the BBC World News, and on television and radio networks around the world. Katz has lectured law enforcement agencies and military and intelligence service commands around the world on intelligence and counterterrorism subjects, as well as the history of Palestinian and Islamic fundamentalist terrorism.