Marina Bedrossian, RDN, CDN, CLT is a holistic Registered Dietitian Nutritionist and Certified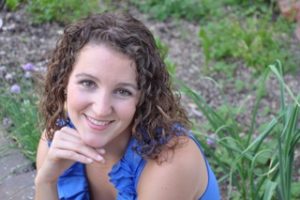 Functional Nutritionist, owner of Ingredients For Health. Marina is a holistic dietitian with a strong background in integrative nutrition therapy who is eager to help people reach their health goals and thrive. Food is her passion, and she also enjoys helping clients develop a positive relationship with food on their journey through self improvement.
In addition to family nutrition, prevention, and anti-inflammatory diets, Marina uses food as medicine to help children with ADD, ADHD, and those on the autism spectrum thrive. These children not only need proper nutrition, they have a greater need for it than others. Limited food acceptance causes nutrient deficiencies which, paired with other health and lifestyle factors, can be detrimental to the health of a child. Marina knows how to optimize a child's health in order to enhance their overall quality of life.
Marina specializes in:
Holistic Family Nutrition
Nutrition for Autism Spectrum Disorders

Food Sensitivities
She is available to speak on any aspect of nutrition, but especially, how it relates to ADD, ADHD, and those on the autism spectrum.