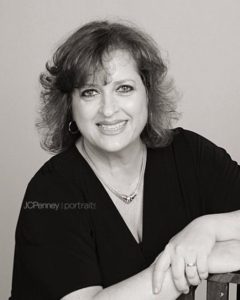 Ronit Rogoszinski is a Senior Wealth Advisor and Partner at Slate Stone Wealth LLC where she focuses on demystifying investment strategies for individuals, families and business owners.  For over 22 years, Ronit has built a reputation for working with women in transition specializing in guiding widows and widowers, pre-retirees and divorcee's through major life changes. Applying her skills to each client's circumstances enables her to translate recommendations into actionable, prudent strategies that are customized to each clients' unique situation. As a result, Ronit has become a trusted advisor to her clients, developing lifelong friendships while partnering in the management of their financial plans.
Ronit holds a Bachelor of Arts degree in Economics from Queens College and is a CERTIFIED FINANCIAL PLANNER ™ certificant. The combination of formal education with life long experience, has led to a holistic all-encompassing approach for her clients and the creation of the firm's women focused brand, Women in Wealth Solutions. Individuals and families with inheritance, legal settlements or sale of businesses who seek to become educated and confident in working with their financial advisor, look to Ronit for guidance in gaining financial knowledge, budget and cash flow management, portfolio and retirement solutions, as well as working with other outside professionals to best serve the client with guidance towards legal and tax solutions.
Ronit's calm, personal and relaxed nature helps put her clients at ease while remaining focused on the mission at hand, which is to help her clients realize their financial goals.
Ronit is the proud mother of four grown children and the wife of her college crush. She is an avid fitness junky enjoying lifting weights; forever trying to improve her endurance while staying flexible through yoga and boot camp-like workouts. Ronit travels frequently to visit her extended family and friends in Israel as well as squeezing in a stopover at different countries to enjoy the culture and natural beauty of Europe. She is still in touch with her childhood friends from Zimbabwe where she lived for several years and hopes to revisit soon.
Ronit is available to present on a variety of financial topics.  You can learn more about her and her company at www.slatestonewealth.com.
Disclosures: For additional information pertaining to SlateStone's registration status you may contact the SEC directly. A copy of our ADV Part 2, written disclosure brochure, which describes our business operations, management, services and fees is also available upon written request from SlateStone.